Best Pakistani Dramas of 2019 – Every single year, our drama channels strive to provide quality entertainment to the viewers and the year 2019 was no different. There are a few key factors which need to be there in order for any drama to work and this year; we did get to enjoy some of those dramas. A great story line coupled with a brilliant direction, amazing characterization which is then backed by equally good acting are those aspects which contribute towards the success of a drama. It not always has to be a drama that has all the flavors in it, sometimes simplest of story lines and decent execution is enough to make any drama appeal to the audience.
In this list, we discuss the best Pakistani dramas of 2019 which garnered a lot of popularity and appreciation of the viewers. All these dramas had one thing or the other to offer, from complex story lines to simple ones, from stellar cast to a line up of good actors, these dramas appealed to the drama buffs and provided the quality entertainment that they were on a lookout for.
So, the Best Pakistani Dramas of Year 2019 are:
Ranjha Ranjha Kardi
Writer: Faiza Iftikhar
Director: Kashif Nisar
Producer: MD Productions
Cast: Imran Ashraf, Iqra Aziz, Asma Abbas, Syed Jibran, Munazzah Arif, Kashif Mehmood, Ammara Butt, Zaib Rehman, Noor-ul-Hassan, Ahmed Abdul Rehman, Ismat Iqbal, Umer Dar, Nargis Bhatti & others.
Rating: 5 Stars
Ranjha Ranjha Kardi was hands down one of the most well-written, brilliantly acted out and superbly executed dramas of 2019. This drama set the bar so high that many of the viewers who followed it religiously, couldn't help but compare every good drama and performance with it. Ranjha Ranjha Kardi's story was unusual, intriguing as well as thoroughly entertaining. Imran Ashraf and Iqra Aziz's outstanding performances coupled with some of the most unique characters made Ranjha Ranjha Kardi an exceptional show which kept the viewers glued to their television screens. There are very few dramas which leave an everlasting impression and this was definitely one of them. Ranjha Ranjha Kardi gave the viewers some of the most memorable characters played superbly by few of the best actors of the Pakistani drama industry.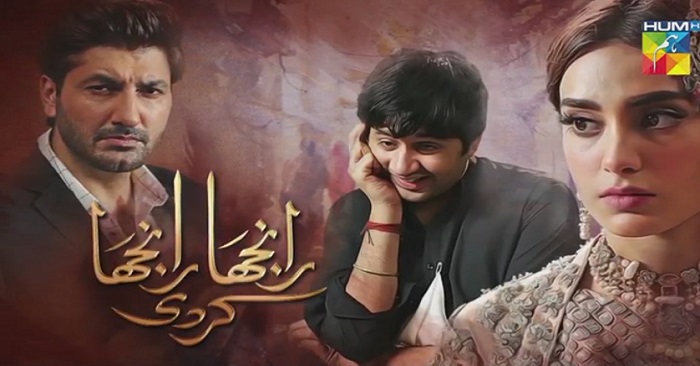 Do Bol
Writer: Sarwat Nazeer
Director: Syed Wajahat Hussain
Producer: Six Sigma & Next Level Entertainment
Cast: Samina Ahmed, Hira Mani, Affan Waheed, Haris Waheed, Haroon Shahid, Mehmood Aslam, ZQ, Rubina Ashraf, Salman Saeed & others.
Rating: 5 Stars
One of 2019's block buster Do Bol needs no introduction. A Sarwat Nazeer script which in simplest of manners showed the struggles of a girl who belonged to such a family which never made her feel that she belonged to them. How her father's attitude shaped her personality and how one mistake of her landed her with such a person that she despised and then falls in love with. Do Bol's story showed all sorts of emotions and because all of that was executed in such a simple and relatable manner, it ended up garnering immense popularity. Gaiti and Badar's couple was well and truly loved by the audience. It was also brilliantly shown by Sarwat Nazeer that how love at times can make you selfish and how it also makes you selfless. Badar loved Gaiti selfishly and selflessly which made it quite interesting to see and explore. Do Bol is a perfect example of how simple scripts when rightly executed can turn into a blockbuster drama. Hira Mani and Affan Waheed were beyond brilliant in Do Bol and all the supporting actors did an amazing job as well.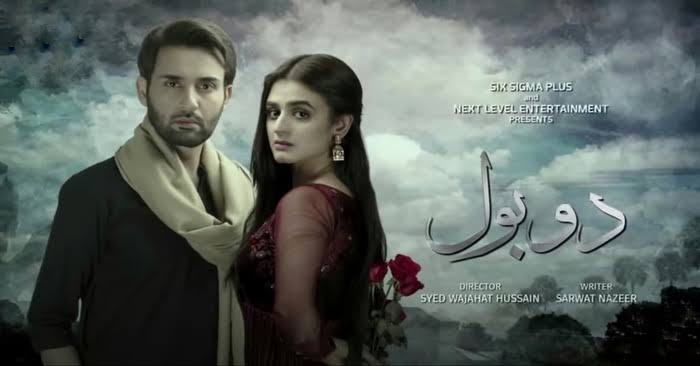 Anaa
Writer: Samira Fazal
Director: Shehzad Kashmiri
Producer: MD Productions
Cast: Shehzad Sheikh, Hania Aamir, Usman Mukhtar, Naimal Khawar, Seemi Raheel, Shamil Khan, Javeria Kamran, Areeba Shahood, Raju Jamil, Tara Mehmood, Farhan Ali Agha, Irfan Khoosat, Alamdar Khan, Anusheh Aamir & others.
Rating: 4 Stars
Anaa's story is relatively simple but it has a definite appeal. The new faces in this drama and solid performances from some of the more experienced actors make this drama interesting. Anaa isn't the kind of play which is perfect in every way but it definitely has a lot going for it. Naimal Khawar and Usman Mukhtar's on-screen chemistry has made the viewers fall in love with their track even though it can be really repetitive at times. Hania Aamir's portrayal is brilliant as usual, she makes you feel for her character and keeps your interest alive. Anaa is a nice break from some of the more heavy duty dramas, it is an entertaining play which keeps you looking forward to more. This drama also explores relationships, the role ego plays in destroying relations and most importantly there are no black and white characters in this drama.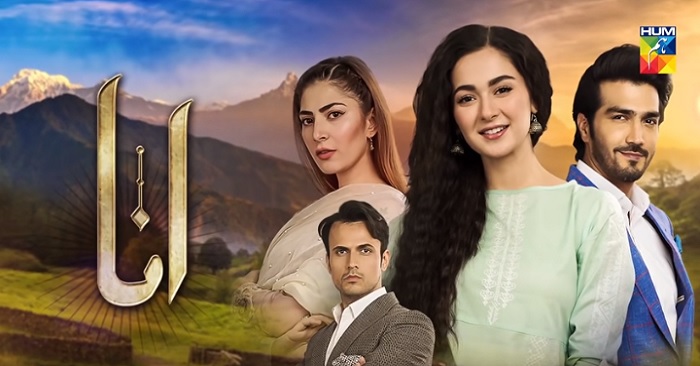 Meer Abru
Writer: Farisa Afzal & Wasiq Ali
Director: Furqan Adam
Producer: MD Productions
Cast: Sanam Chauhdry, Mirza Zain Baig, Noor Hassan, Rabia Kulsoom, Srha Asghar, Saad Qureshi, Jia Ali & others.
Rating: 5 Stars
Meer Abru is a story of love, misunderstanding and betrayal. This drama revolves around the love story of Meer and Abru and shows how circumstances create differences between them. Meer Abru is the kind of drama that has everything to offer, from drama to some light-hearted moments and a brilliant portrayal of all kinds of emotions that a person goes through. Another strength of this drama is that every single character has something to offer and they all contribute in making this drama complete. Meer Abru's fast pace has also helped in keeping the interest of the viewers intact Nd brilliant direction has made it a drama worth tuning to. Meer and Abru's chemistry is one of the strongest points of this drama as well. Sanam Chaudhry, Noor Hassan and Mirza Zain Baig are the stars of this drama. Saad Qureshi and Srha Asghar have also showcased their acting skills in a brilliant manner. Meer Abru has scored a spot in this list for all the right reasons.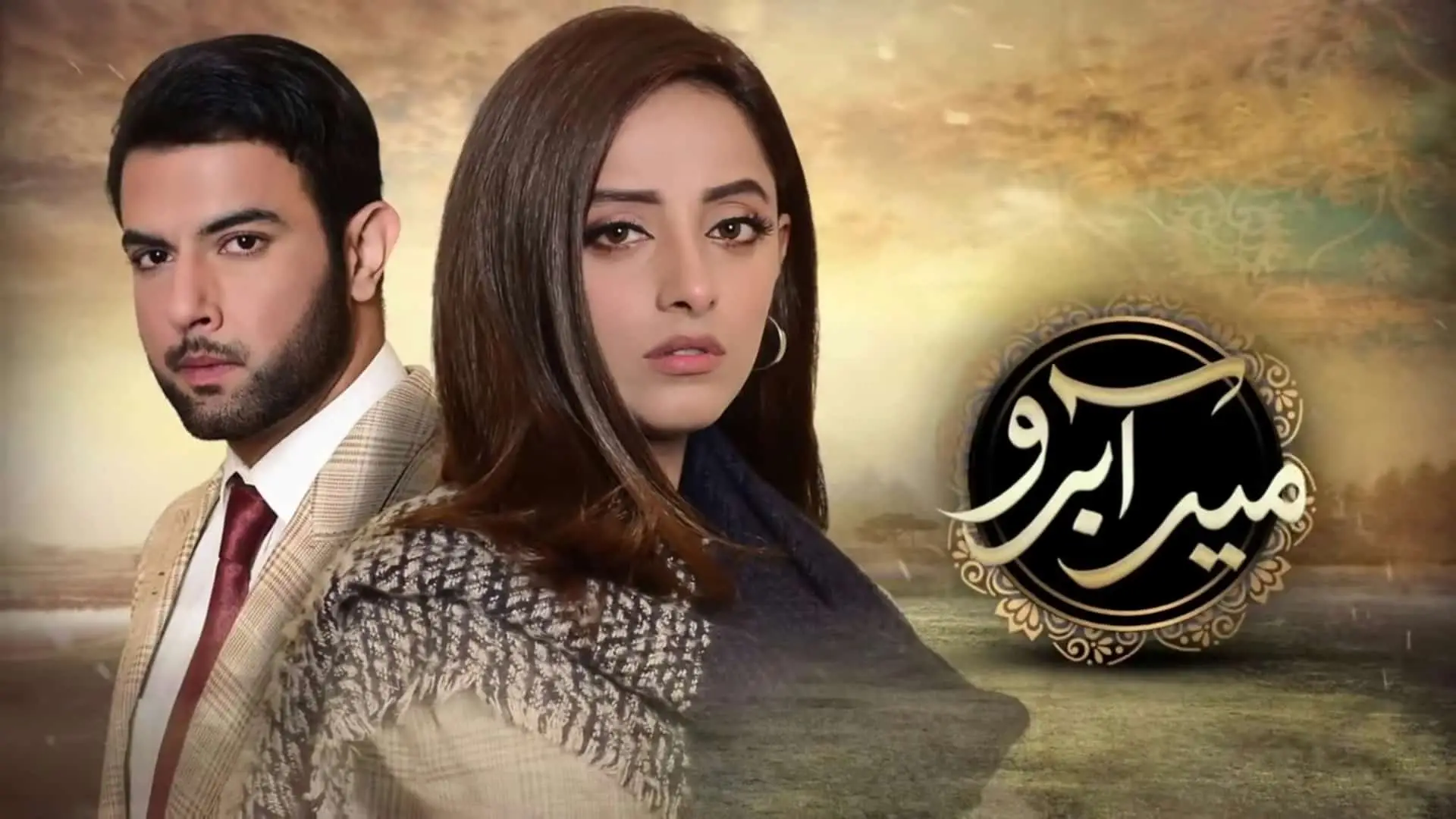 Inkaar
Writer: Zafar Mairaj
Director: Kashif Nisar
Producer: MD Productions
Cast: Yumna Zaidi,Sami Khan, Imran Ashraf, Rehan Sheikh, Noor-ul-Hassan, Imran Peerzada, Munazzah Arif, Kinza Malik, Haseeb Muhammad ,Saima Noreen, Ali Tahir, Nabeela Khan, Saima Saleem, Zaryab Haider & others.
Rating: 5 Stars
Inkaar is one of the more heavy duty dramas in this list which deals with a sensitive topic and does so with great responsibility. The writer has taken inspiration from real-life incidents and has done complete justice to a difficult script. Inkaar highlights the importance of consent in a relationship and shows why some men find it impossible to respect women the way they deserve to be respected. Yumna Zaidi, Imran Ashraf, Sami Khan, Munazzah Arif and Rehan Sheikh's performances in this drama give it the edge it needs to stand out. The makers of Inkaar have kept everything real and to the point without compromising on showing details which were important to make the viewers understand the characters and relate to the story. Inkaar is meaningful as well as engaging, definitely one of the best Pakistani dramas this year.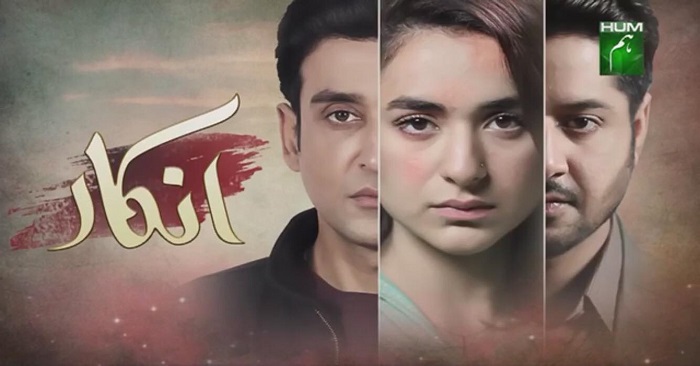 Khud Parast
Writer: Radain Shah
Director: Abis Raza
Producer: Big Bang Entertainment
Cast: Shehzad Sheikh, Ramsha Khan, Hassan Ahmed, Nausheen Shah, Sajid Syed, Asma Abbas, Saife Hassan & others.
Rating: 4 Stars
Khud Parast was one such drama that had an interesting story line and intense performances to its credit. Even though in the beginning it did come across as if the team was trying to show hijab as a symbol of oppression but later the story changed and it showed how imposing something on someone while committing mistakes yourself is not the way to preach someone to come to the right path. Khud Parast's plot basically revolved around hypocrisy and the destruction it brings along in the lives of those who rely on it. Ramsha Khan and Shehzad Sheikh carried this drama on their shoulders. Asma Abbas did complete justice to the character of Bakhtawar and she made her scenes absolutely intense. The direction of Khud Parast remained consistently good and never did the director go off-track. Khud Parast definitely deserves a spot in this list because it sure was a very good drama.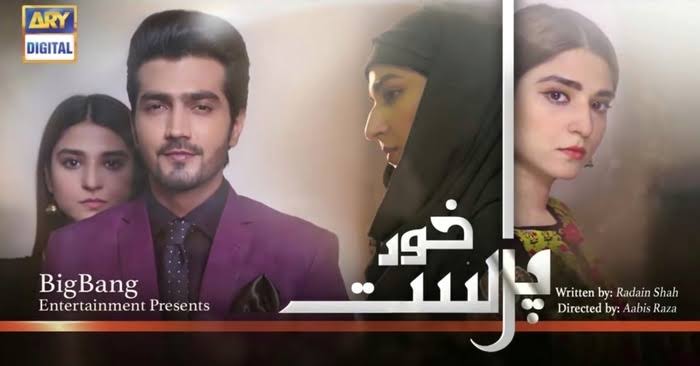 Baba Jani
Writer: Faiza Iftikhar
Director: Ali Faizan Anchan
Producer: Connect Studios
Cast: Faysal Qureshi, Madiha Imam, Savera Nadeem, Saba Hameed, Faryal Mehmood, Tipu Sharif, Jinaan Hussain, Amir Qureshi, Arisha Razi, Ali Ansari, Afshan Qureshi, Shehryar Zaidi & others.
Rating: 3.5 Stars
Baba Jani was Faysal Qureshi's first production and he deserves all the credit for choosing a mature script and not starting his production career with a typical drama. Baba Jani was an entertaining family drama which had a one-of-a-kind hero. Most of the Pakistani dramas revolve around female protagonists but this one had a different and appealing male protagonist. There were times when the editing as well as the direction wasn't up to the mark but overall Baba Jani was a superb play with some really positive messages. Faysal Qureshi, Madiha Imam and Savera Nadeem's performances and characters in particular were an absolute treat to watch. If this show wasn't stretched so much then it would have been even better.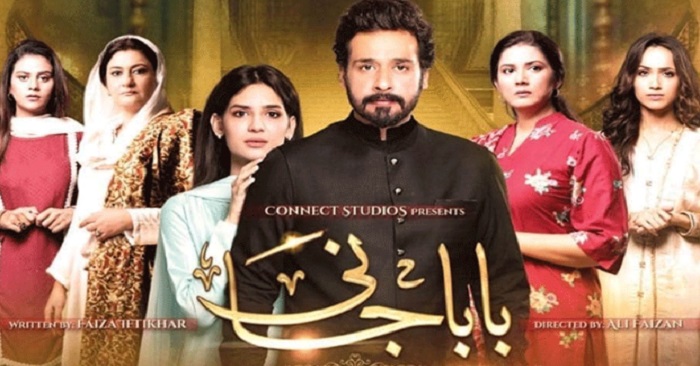 Tawaan
Writer: Rahat Jabeen
Director: Syed Wahab Jaffri
Producer: Momina Duraid Productions
Cast: Moomal Khalid, Emaad Irfani, Sajida Syed, Hina Bayat, Hina Altaf, Munawwar Saeed, Asad Siddique, Fazila Qazi, Farhaan Ali Agha & others.
Rating: 4 Stars
Tawaan was a feel good drama that revolved around the struggles of two individuals who in the most unfavourable circumstances end up together and then fall in love. Tawaan was one such drama that did show the couple facing its fair share of hardships but still overcoming everything because they believed in open communication. Even though the lead couple of Maryam and Shehroz and their chemistry was the best thing about Tawaan, the elderly couple of Shehroz's parents and their bickering was such an enjoyable aspect of Tawaan as well. Tawaan came as a surprise where it just showed how two level-headed individuals made everything work for them by relying on patience and positivity. Moomal Khalid and Emaad Irfani played the characters of Maryam and Shehroz to perfection and their chemistry was sweet yet strong. Tawaan was such a drama that had a complex story but the manner with which it was told simply and executed brilliantly made it very special.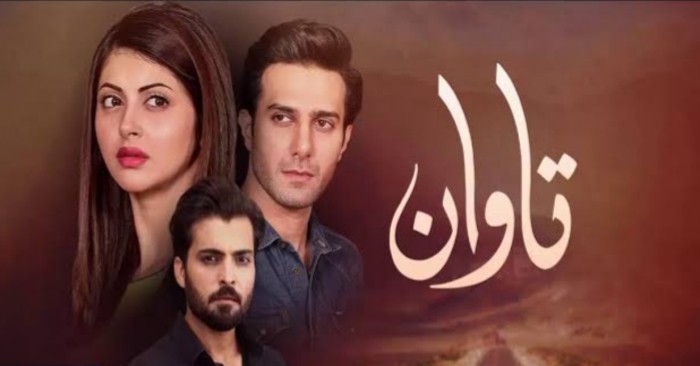 Suno Chanda 2
Writer: Saima Akram Chaudhry
Director: Ahson Talish
Producer: MD Productions
Cast: Iqra Aziz, Farhan Saeed, Raza Talish, Nabeel Zuberi, Mashal Khan, Samina Ahmed, Nadia Afghan, Sohail Sameer, Arjumand Rahim, Tara Mehmood, Adnan Shah Tipu, Sami Khan, Sabeena Farooq & others.
Rating: 3.5 Stars
Suno Chanda 2 provided the kind of entertainment it promised by giving the viewers a lot to laugh about. It stayed true to its theme and the script was engaging enough. Shadana's character in particular kept the viewers coming back for more. Nadia Afghan's performance was the highlight of this show and some of the new characters were interesting as well. It won't be wrong to say that in this season Arsal and Jiya's relationship was somewhat repetitive and it lost its previous appeal. Arjumand Rahim, Raza Talish and Sabeena Farooq's characters and their performances were an entertaining addition to this serial. Suno Chanda 2 was the kind of mindless entertainment which had enough going for it to keep the viewers engaged right till the end.